Sew Many Fabrics, Sew Little Time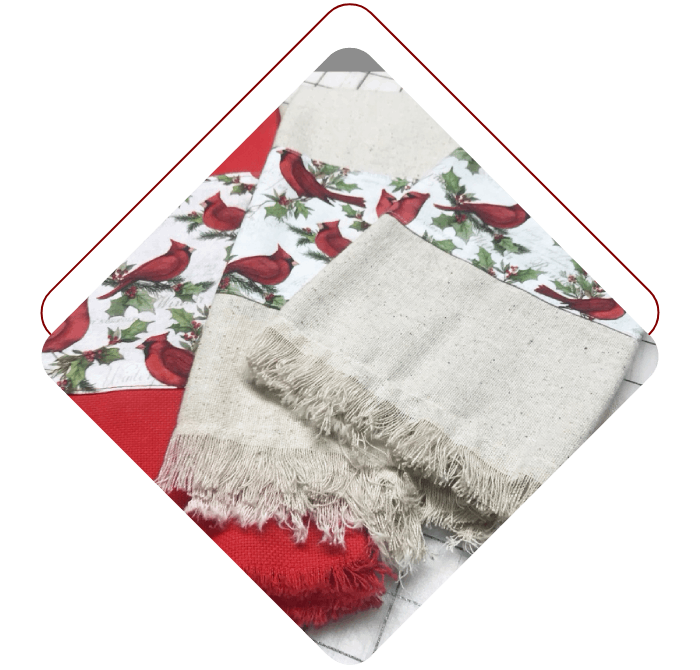 Beautify Your Home With My
One-of-a-Kind Creations
I'm Diane Johnson of Country Cottage Creations and I create a variety of hand-sewn home décor items. Whether it's small pillows or large window treatments, each decoration I make is made with quality materials, expert craftsmanship, and love.
Decorations for Every Part of Your Home
Potholders, Dish Detergent Aprons, Hot Plate Mats, Pot Handle Covers, Appliance Covers
Throw pillows, Lap Blankets, Bed Covers, Quilts, Pillow Coverings (Shams), Fabric, and Wreath Wall or Door Hangings
A wide variety of silk and dried floral arrangements including baskets, wreaths, hats, ceramics, and "mini" containers
Whimsical Fabric Creations, Tote Bags, Pocketbooks, Fashion Accessories, Pet Beds, and More!
I attend several craft shows across Connecticut throughout the year. Visit my booth to see and buy my pre-made items that are hand-sewn using the finest fabrics. You can also commission a custom order when you come to my booth.
Reach Out to An Expert Seamstress
Contact my office today for any questions or concerns about my hand-sewn home decorations. I am more than happy to be of service.